Your gutters can damage your home if they are not cleaned regularly.
There are several things to consider when looking at your home's exterior. Does your roof have dark streaks? Is your driveway plagued by stains and mildew? We can help you with all these issues at Nashville Soft Wash Pros. We offer a variety of exterior cleaning services, including gutter cleaning.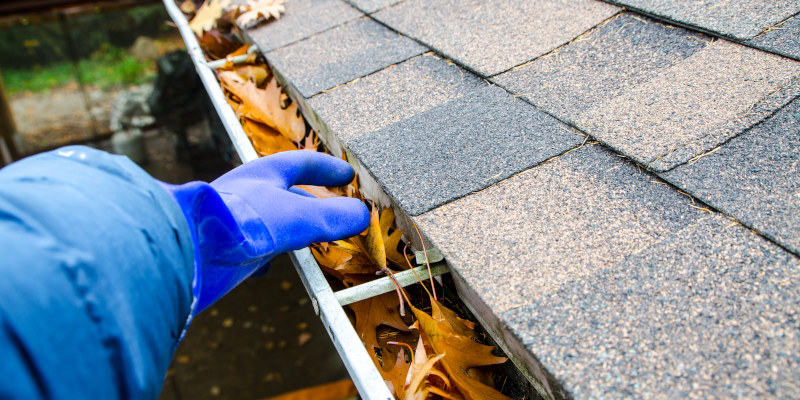 Cleaning the gutters is necessary, but it can be hard to do on your own. If you can't remember the last time your Nashville, Tennessee gutters were cleaned or you notice any of the signs discussed below, call our team. We will assess your needs and create a cleaning plan to help improve your property's appearance and functionality.
Overflowing water. If you see water pouring over the sides of your gutters when it rains, contact our team for gutter cleaning. When water can't flow through the gutter system properly, it will spill over the sides. This is typically due to a blockage somewhere in the system.
Sagging gutters. Leaves, sticks, and dirt can pile up in your gutters, making them heavy and causing them to sag. If your gutters are sagging or pulling away from the edge of your roof, it's probably because of buildup that needs to be removed.
Stains or peeling paint on your exterior walls. If your gutters are clogged, water can overflow onto your exterior walls. This can cause stains or paint to peel off the siding. Our gutter cleaning services can help you eliminate clogs and prevent further damage.
Pests or nesting materials. Gutters are sometimes the perfect place for birds to build their nests or for pests to live. Unfortunately, this can clog your gutter system, resulting in the need for gutter cleaning. Our team will evaluate your system and create a custom plan for cleaning.
Your gutters need to be cleaned and maintained regularly to work well and protect your home from water damage. If your gutters need to be cleaned, contact our team. We will give your property the attention to detail it deserves and provide you with exceptional customer service.