We can help you improve the appearance of your pool deck.
As the weather heats up, you and your family may find yourselves spending more and more time lounging poolside. When this happens, you want to ensure your pool deck is in the best condition by calling our team at Nashville Soft Wash Pros for pool deck cleaning. Why do you need your pool deck cleaned in Nashville, Tennessee? Continue reading to learn the answer.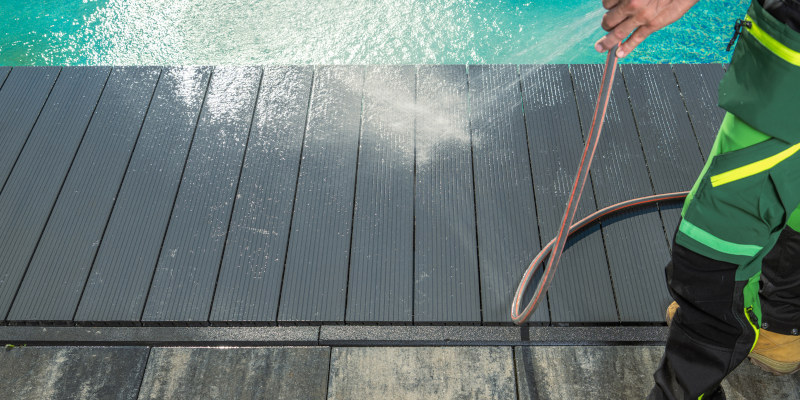 You might not realize it, but your pool deck can harbor mold and mildew that is harmful to you and your family. With our pool deck cleaning services, you can rest easy knowing that the space has been cleaned with the latest techniques and cleaning solutions. In most instances, we will clean your deck using soft washing techniques to thoroughly eliminate any contaminants, but we assess each situation individually to provide the best care.
Pool deck cleaning is beneficial for not only removing harmful substances but also helping your pool deck look new. In addition, pool deck cleaning helps your structure last longer since the same mold and mildew that can harm you can also be harmful to your decking materials. With regular cleaning, we help the structure remain durable for years to come.
We provide pool deck cleaning and more to help you maintain your outdoor surfaces. Contact our team today to learn how our services can help you. We're the team to call whether you need assistance cleaning your pool deck, exterior house washing, or driveway cleaning.