When vandals target your property, turn to us for the effective graffiti cleaning you need.
One of the unfortunate downsides to owning a commercial property is that certain people may see your exterior surfaces as an ideal place for graffiti. While it's possible to deter some vandals with fences, cameras, and other security measures, the reality is that it's very likely that your business will get graffitied at some point. When that happens, you can turn to our team at Nashville Soft Wash Pros for the graffiti cleaning services you need to restore your property to its previous condition.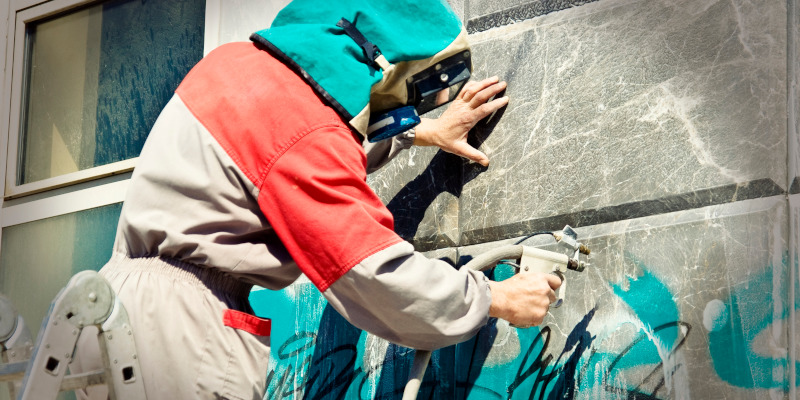 When you call on us for a graffiti cleaning, we'll carefully assess the area that has been vandalized to determine the best method of removing the graffiti. Our team is highly trained and understands that how people perceive your business is extremely important, so we always do our best to provide prompt and effective graffiti cleaning services that will remove the graffiti without harming your exterior surfaces.
Although it's less common for taggers to target residential properties, we also offer graffiti cleaning for homeowners. We are extremely detail-oriented and will go over a surface as many times as necessary to remove the paint and leave you with a clean, blemish-free surface.
Our team is proud to serve customers throughout the Nashville, Tennessee area. Whether it's the first time vandals have targeted your property or you've been dealing with them for a long time, our team is ready to provide the graffiti cleaning services you need. Contact us today to learn more about our exterior cleaning methods or to inquire about setting up an appointment for a graffiti cleaning service.