Give your building's roof a thorough clean.
Chances are, you don't put a lot of thought into your building's roof on a daily basis. But as dark streaks and buildup start to show up on it, it may come to the forefront of your mind. Although you might think there's nothing you can do about a dirty roof, we want to change your mind.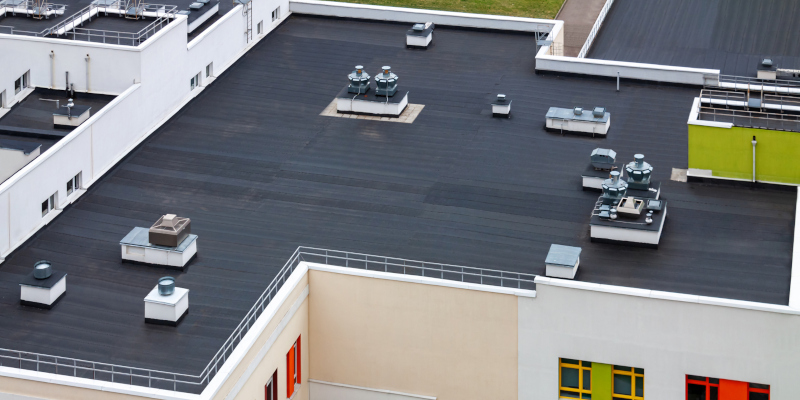 At Nashville Soft Wash Pros, we're your source for exceptional commercial roof cleaning. We provide commercial roof cleaning to businesses throughout the Nashville, Tennessee area, and we're excited to show you the difference our cleaning service can make for your roof.
When we clean roofs of any size or type, we soft wash them instead of power wash them. We do this to preserve the roofing materials and prevent inadvertent damage. Soft washing is a gentle way to clean exterior surfaces, but it still gets incredible results. In fact, you'll be amazed at how good your building's roof looks once we're done.
In addition to cleaning your building's roof, we can clean any of your business' other exterior surfaces. For example, we can clean your sidewalks, parking lot, siding, windows, and anything else that could use a thorough, professional clean.
The next time you feel like your building's roof could use a thorough clean, it's time to contact us for professional commercial roof cleaning. For more information about this service or why you should choose us for commercial roof cleaning, contact us today.
FAQs About Commercial Roof Cleaning
When you think of important maintenance and cleaning tasks you need to complete around your commercial property on a regular basis, you might not think of your roof. However, such an important structural feature shouldn't be overlooked. Our team at Nashville Soft Wash Pros highly recommends scheduling regular roof cleaning services, which we'll explain more in our responses to the frequently asked questions below.
Why does my commercial roof need to be cleaned?
You rely on your roof to protect your business every day, but it can only do so when it's properly maintained and cared for. By scheduling annual roof cleaning services, you'll remove potentially harmful contaminants, such as algae, mold, and bacteria, and the cleaning team will be able to alert you of any possible issues they notice during the service. When you can catch issues early on, you can extend the lifespan of your roof and spend less on repairs overall.
Why should I choose soft washing over pressure washing?
Although commercial roofs may be made of more durable materials than residential roofs, they can still be damaged by the high water pressure of power washers. Soft washing methods, on the other hand, are designed to be both gentle and highly effective, thanks to their eco-friendly, biodegradable cleaning solutions that break down common organic growths and damaging particles at the source. After the cleansers are gently rinsed away with small amounts of water, the roof's surface will be noticeably cleaner, and it will be more resistant to future buildup and organic growth.