We're the pressure washing company you can always depend on for precise and thorough cleaning.
Hiring the right pressure washing company is essential to keeping your home or business's exterior surfaces clean, but many people find it challenging to find one that's dependable and thorough enough to entrust with their Nashville, Tennessee property.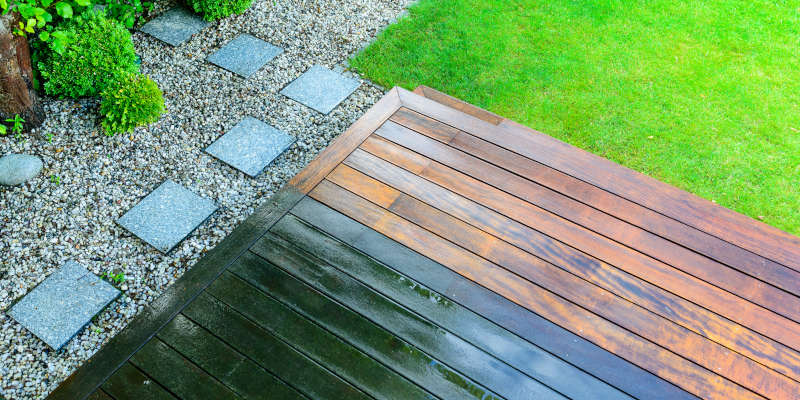 Although our name says "soft wash", our team at Nashville Soft Wash Pros also provides pressure washing services for durable surfaces like concrete walkways, patios, and parking lots. We would be honored to become your go-to power washing company and provide the meticulously detail-oriented exterior cleaning services you need.
One of the things that makes us stand out as a pressure washing company is our commitment to providing an exceptional cleaning service, no matter what surface we are asked to clean. We only perform pressure washing on concrete or certain types of durable stone and brick, which are commonly found in areas like dumpster pads and parking lots.
Some other pressure washing companies tend to treat these areas less carefully, but our team believes in doing the job right no matter what we're cleaning. We'll go over your surfaces as many times as necessary to ensure they are as clean as possible.
Another benefit of working with us is that if pressure washing isn't the best method for cleaning your exterior surface, we can offer an alternative that is safe and equally effective: soft washing. We use soft washing for any exterior surface that isn't made of concrete or a similarly durable stone or brick. Since some surfaces are appropriate for pressure washing and others aren't, we'll make sure we use the right method for each surface to ensure it's cleaned safely and effectively.
Our team is highly trained and committed to your total satisfaction, and we'll work hard to ensure we leave your property looking spotlessly clean. To learn more about our services or inquire about getting on our schedule, simply contact our office. We look forward to becoming your trusted pressure washing company in Nashville.