Contact us to enhance the look of your driveway.
Your Nashville, Tennessee driveway may be the last thing you think about when listing the areas of your home that need cleaning. However, driveway cleaning can offer many benefits. At Nashville Soft Wash Pros, we offer various cleaning services for the exterior of your home, including your driveway, to help you cash in on those benefits.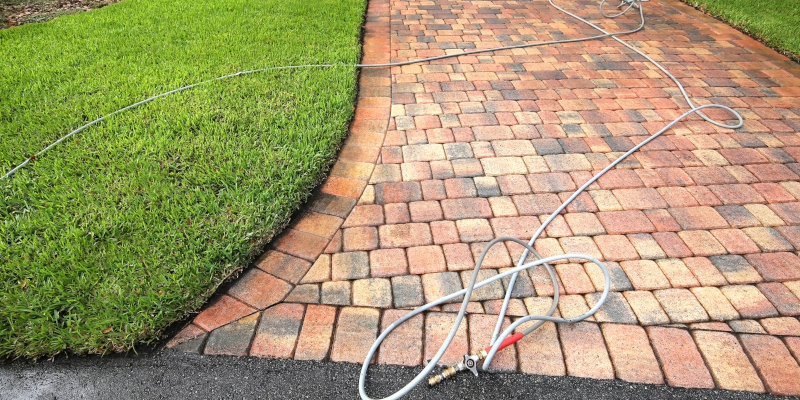 Over time, driveways get dirty, stained, and worn. Our driveway cleaning services eliminate stains and dirt and increase your home's curb appeal. This gives you an inviting home that shows your attention to detail and how much you care for your space. By cleaning it, you're also taking steps to prolong the life of your driveway, as bacteria and other contaminants can seep into your driveway and cause the surface to break down.
Another thing to consider is that a dirty driveway can be dangerous for you, your family, and your guests. When your driveway has algae or moss-covered areas, it tends to be slippery, causing a potential risk of falls. Our team uses the latest driveway cleaning techniques to safely rid your driveway of algae and moss, improving its safety for everyone.
As you can see, driveway cleaning is necessary and can help improve your driveway's appearance and functionality. We can assess your driveway cleaning needs to create a custom plan that tackles your concerns. Our team is dedicated to the attention to detail that you deserve. If you're unsure when your driveway was last cleaned, call our team to see how we can help.