Give your walkway a refresh with our help.
When people come to your home, they likely use your walkway to get to your front door. This is your opportunity to make a good impression on your guests. But if your walkway is currently covered in dirt, grime, mold, and mildew, it's going to be harder to make the kind of impression you want on those who visit your home.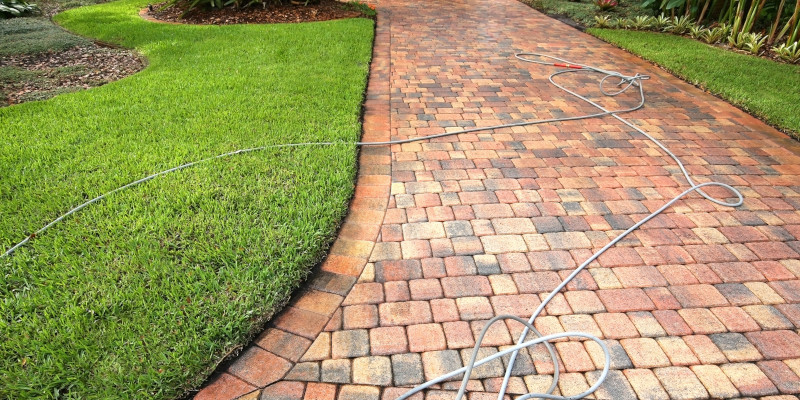 Instead of letting your walkway get overrun with contaminants and buildup, turn to us at Nashville Soft Wash Pros. We provide high-quality walkway washing solutions in the Nashville, Tennessee area, and we'll make sure your walkway looks its absolute best when we're done cleaning it.
We offer both soft washing and pressure washing, and we'll make sure we clean your walkway using the best method for the material it's made of and the kind of buildup accumulating on it. For example, if you have a concrete walkway, we will likely pressure wash the surface to get rid of staining and buildup.
Homeowners prefer us for walkway washing and other exterior cleaning services because we're reliable, communicative, and dedicated to great customer service. Our goal is to make your home look its absolute best with our cleaning services, and we back these services up with even better overall service.
Enhance your home and improve its curb appeal with our professional walkway washing solutions. Contact us today to learn more about these services and get a quote for your home.