Our team offers thorough roof washing services to keep your roof in excellent condition.
The roof is one of the most important parts of any building because it protects the rest of the structure from water damage. Because your roof plays such a key role, it's important to keep it in great condition, and that starts with keeping it clean.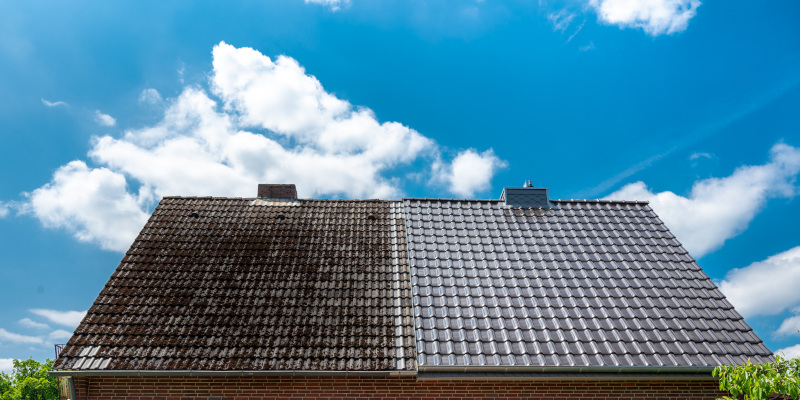 Things like dirt particles, algae, moss, mold, etc., will eat away at your roofing material and cause it to wear out faster, but fortunately, our team at Nashville Soft Wash Pros is here to help you get rid of these damaging contaminants. We offer thorough roof washing services, and you can count on us to make your roof look like new.
We offer both soft washing and pressure washing services, and we know which method to use for each application. For roof washing, we exclusively use soft washing, as it uses a lower level of water pressure—under 200 psi—which will not damage softer materials like shingles. When our team arrives at your property to clean your roof, we will first treat the roof with a specialized cleaning solution to loosen the dirt particles and kill any organic growth. Once the cleaning solution has had time to take effect, we'll then spray the roof with water to wash it clean.
Our team is proud to be a part of the community here in Nashville, Tennessee, and we want to help you keep your roof in excellent condition. If your roof is stained with moss, algae, or anything else, we encourage you to give us a call to schedule roof washing services as soon as possible.