Graffiti can be an unwelcome eyesore on your property, negatively affecting its appearance and value. Whether you're a homeowner in an upscale Nashville, Tennessee neighborhood or a business owner looking to maintain a professional image, timely graffiti removal is crucial.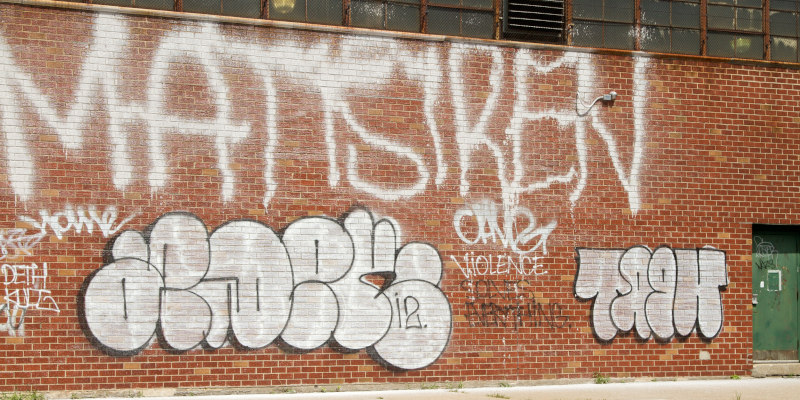 Here's why you should hire a professional for graffiti cleaning who can restore your property to its original beauty:
Rapid Response. When graffiti appears on your property, acting quickly is essential. The longer graffiti remains, the more difficult it becomes to remove, and the higher the chances of giving off a negative impression and potentially attracting more vandalism. Our team at Nashville Soft Wash Pros understands the urgency of graffiti removal and offers prompt response times to ensure your property is restored as soon as possible.
Expertise and Experience. Removing graffiti without causing damage to your property's surface requires specialized knowledge and experience. We have experience with various surfaces, including brick, concrete, stucco, and siding, allowing us to provide tailored solutions for your needs.
Advanced Equipment and Eco-friendly Solutions. We use advanced equipment and eco-friendly cleaning solutions to remove graffiti safely and effectively from your property. Our team stays up to date with industry developments, guaranteeing the highest-quality service and the best possible results.
Minimizing the Risk of Repeat Vandalism. Removing graffiti quickly and thoroughly conveys the message that graffiti is unacceptable, making vandals think twice before targeting your property again. Trust Nashville Soft Wash Pros to maintain your property's pristine appearance and deter potential vandals.
Restoring Your Property's Image and Value. Graffiti can negatively impact your property's image and value, making professional graffiti removal a worthwhile investment. We are committed to delivering the high level of attention to detail and professionalism that Nashville homeowners and businesses expect, ensuring that your property's appearance and value are restored.
When you need graffiti cleaning, we are committed to quality, attention to detail, and a professional approach to restore your property. Don't let graffiti detract from your property's appeal; contact us today to schedule a consultation and learn how our expert graffiti cleaning services can benefit your home or business.