A clean roof is more than just an aesthetic enhancement for your Nashville, Tennessee home; it's also an essential component of proper home maintenance. While a spotless roof undoubtedly contributes to your home's curb appeal, several additional benefits might surprise you. There are several benefits to roof cleaning beyond improving its appearance.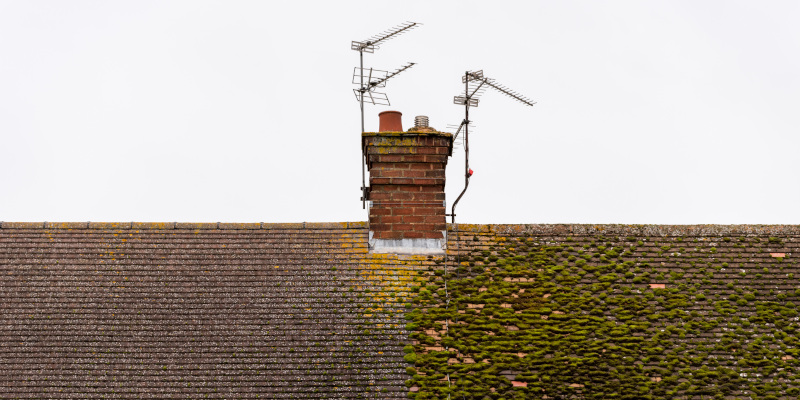 Extending Roof Lifespan. Roof cleaning can significantly extend the lifespan of your roof by removing harmful substances such as algae, moss, lichen, and debris. These contaminants can cause your roofing materials to deteriorate, leading to leaks and potential structural damage. Regular roof cleaning can help preserve the integrity of your roof, saving you money on costly repairs or premature replacement.
Improved Energy Efficiency. A clean roof can contribute to your home's energy efficiency. Grime and other substances can cause your roof to absorb more heat, increasing the temperature inside your home. This can put a strain on your air conditioning system. We can remove the buildup and boost your roof's ability to reflect sunlight and reduce your cooling costs.
Preventing Damage to Your Home's Exterior. A clean roof can help prevent damage to other parts of your home's exterior. Contaminants on your roof can spread to your siding, gutters, and other surfaces, causing unsightly stains and potential damage. Professional roof cleaning removes the substances before they become a problem.
Early Detection of Potential Issues. Regular roof cleaning by trained professionals can help identify potential problems, such as damaged or missing shingles, leaks, or other signs of wear and tear. Early detection allows you to address these issues before they escalate into more significant problems, saving you time and money.
Roof cleaning offers numerous benefits beyond maintaining a great-looking home. We can deliver the elevated level of service that your home deserves. Our commitment to quality, professionalism, and eco-friendly cleaning solutions ensures that your roof remains in excellent condition. Contact us today to schedule a consultation and discover how our expert roof cleaning services can benefit your home.